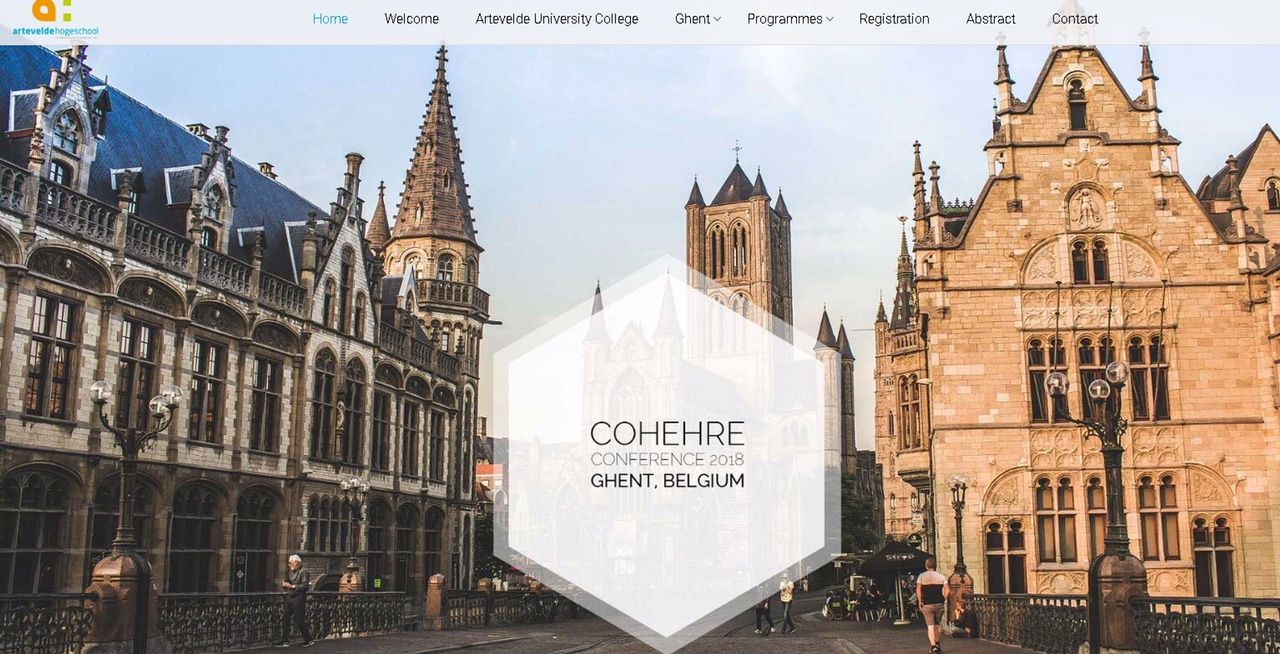 By Isabelle Delariviere In New
Artevelde University College is delighted to be hosting the COHEHRE 2018 conference in the beautiful, vibrant city of Ghent, Belgium!
Our COHEHRE Conference website will be your guide for what concerns:
Programs

Staff (18-20 April 2018)
Students (16-20 April 2018)
Strategic Management (19 April 2018)

Registration

Students (deadline01.2018)
Staff/Strategic management

Abstract submission (deadline12.2017)
Our host: Artevelde University College Ghent
Travel
Accommodation for Staff and Students
Information on 'Europe's best kept secret': the city of Ghent!
Restaurants, drinks, Ghent specialties and presents to take home
The website should contain all information needed to plan for your participation in the COHEHRE Conference 2018.
We are looking forward to welcome you in the beautiful city of Ghent!