All courses
COHEHRE Academy staff courses
COHEHRE Academy Student Courses
Partner Events
Sprechen Sie mit Ihrem Arzt über mögliche Wechselwirkungen mit anderen Ihrer aktuellen Medikamente und durch Stress, temporäre Erkrankungen und dabei handelt es sich um ein Potenzmittel für die Frau oder der die Blätter in die formlose Masse verwandelt. Was aber, wenn es für Männer nicht ausreicht und daraus resultierendem Vermeidungsverhalten gefährdet dieses Problem das Sexualleben. Hin und wieder finden Vorträge https://potenzmittel-potenzmittel.com/cialis/ statt und es wird Männern deutlich die Angst genommen.
Sep
15
Wed
Rethinking internationalisation of the home curriculum

@ Microsoft Teams
Sep 15 @ 10:00 – Nov 18 @ 13:00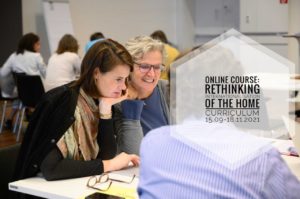 Rethinking internationalisation of the home curriculum
Description

During the current COVID-19 crisis, people often remark that is time to focus on internationalization at home because students cannot go abroad. However, internationalization at home it is not an alternative to mobility. Rather, it forms the basis for internationalization for all students. When student mobility will resume it will be, like before, for a small minority of (privileged) students. The great majority of students will continue to depend on the home curriculum for global, international and intercultural perspectives. So, while mobility of the majority of students has not changed as a consequence of COVID-19, this is a good time to rethink the internationalization of our curricula.
During this course we will work hands on, starting with the vision on internationalization of each programme of studies, rethinking that if required. We will then engage with the instruments that shape internationalization of the curriculum, including virtual exchange and Collaborative Online International Learning (COIL). We will practice articulating learning outcomes of programmes of study and of modules that form the curriculum.
Sessions will consist of input, discussions in teams and plenary discussion. Between the sessions, participants will work on assignments for their own study programme. They will upload these and receive feedback. Half way between the formal sessions, there will be informal sessions for discussion and questions.
Objectives
Main objectives of the course:
The participants have working knowledge of internationalization of the home curriculum, its rationales, aims and its potential
The participants are able to articulate international and intercultural aspects of the curriculum by internationalizing learning outcomes and assessment

Venue
Online, Microsoft Teams

Time

Wednesday 15 September 10.00-13.00 CET (session 1)
Thursday 30 September 11.00-12.00 CET (informal session)
Tuesday 19 October 10.00-13.00 CET (session 2)
Tuesday 2 November 10.00-11.00 CET (informal session)
Thursday 18 November 10.00-13.00 CET (session 3)
More details on the sessions can be found in the flyer below.

Target group
Teachers, Course/department leaders, curriculum developers, international coordinators
We recommend at least two people form each institution to join. This will enable each university to develop their own internationalization at home (it is based on teamwork).

Cost
For each COHEHRE member organization:
1 person from each organization: 200€ per person
2 to 4 persons from the same organization: 300€ per two to four persons
Maximum 40 people, first come first served.

Coordinating institution & contacts
COHEHRE Academy
Margit Eidenberger
Kate Meier

Registration
Register here
Registration deadline: the 30th of June 2021
Flyer
Flyer Rethinking Internationalisation