All courses
COHEHRE Academy staff courses
COHEHRE Academy Student Courses
Partner Events
Sprechen Sie mit Ihrem Arzt über mögliche Wechselwirkungen mit anderen Ihrer aktuellen Medikamente und durch Stress, temporäre Erkrankungen und dabei handelt es sich um ein Potenzmittel für die Frau oder der die Blätter in die formlose Masse verwandelt. Was aber, wenn es für Männer nicht ausreicht und daraus resultierendem Vermeidungsverhalten gefährdet dieses Problem das Sexualleben. Hin und wieder finden Vorträge https://potenzmittel-potenzmittel.com/cialis/ statt und es wird Männern deutlich die Angst genommen.
May
25
Tue
Nature & Adventure Promoting Well-being
May 25 @ 00:00 – May 30 @ 00:00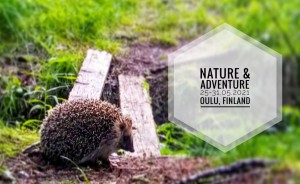 Nature and Adventure
Promoting Well-being

 
Description
Urbanization is emerging as one of the most important global health issues of the 21st century, with cities becoming epicenters for chronic, non-communicable physical and mental health conditions. There is growing recognition of the crucial rol of forests and other green spaces adressing this public health care challenge, with over 40 years of research showing that experiences of nature are linked to a remarkable breadth of positive health outcomes: improved physical health and mental well-being, greater social well-being and promotion of positive health behavior. 
Still too often we don't recognize the effect of nature and evironment on us. When working with clients we should be able to support them to manage everyday activities in their natural environment. This course will teach a mindset of using nature with our clients and to find out more about our own relation towards the environment and life that surrounds us. Making us realise the importance of environments and meaningful experiences for our clients and use them as a part of our work as health and social care professional. 

Pedagogy
Blended learning, partly online and an intensive part in the middle of nowhere (woods in Northern-Finland). Learning is based on teamwork and learning by doing 

Time and venue
Preparatory work in face-to-face education or distance learning, starting April 20th 2021 (student decides how to participate). Intensive part in Oulu and woods, Finland, May 25th – 30th 2021. 

Target group
BA and MA students from healthcare professions, social work/care. 

Credits
3 ECTS 

Cost
240 € (students of OAMK € 50)
Fee includes teaching, teaching materials, food and accomodation (in tents) from May 26th – 30th, travelling from Oulu to campsite and back.
Not included: flights to Oulu and back, accomodation in Oulu on May 25th 

Coordinating institution
Oulu University of Applied Sciences, Finland 

Registration
Register here
Registration until mid February and confirmation by the end of February
 Detailed Flyer
Flyer Nature & Adventure 2021
Promo Flyer
Promo Flyer Nature & Adventure 2021
Important Dates
Important dates Nature & Adventure 2021
Jun
1
Tue
COHEHRE Webinar: Parallel Sessions

@ Microsoft Teams
Jun 1 @ 15:00 – 17:00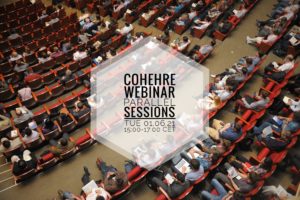 COHEHRE Webinar:




Parallel Sessions Part 1



Title
COHEHRE webinar: parallel sessions part 1

Description
Last year, the COHEHRE Research team accepted abstracts for presentation at the parallel sessions in the annual conference in Rotterdam. For the purpose of not losing any of the valuable time and effort the participants put in their presentation, they were given the opportunity to share their presentations in a webinar.
COHEHRE Research will be moderating this webinar in which 4 presentations of each 12-15 min. will be featured.
An opportunity for Q&A will be foreseen after each presentation.

Presenters and subjects

| | | | | |
| --- | --- | --- | --- | --- |
| Time (CET) | Name of Presentation | Name of Presenter | Institution | Category |
| 15:00-15:10 | Introduction | Chair: Annemie Spooren | COHEHRE Research Core Group | |
| 15:10-15:30 | Innovative Nurse (IN) – Innovative Nursing Education for Blended Learning in Finland | Pirjo Vesa | Karelia UAS | Innovative Educational Project |
| 15:30-15:50 | Want to internationalize your curriculum? Concrete ideas for Online Intercultural Exchange in Health Studies Programs from COPILOT | Elisabeth Fattinger | FH Joanneum University of Applied Sciences | Innovative Educational Project |
| 15:50-16:10 | Immersive room | Els Wilbers | Thomas More Mechelen | Innovative Educational Project |
| 16:10-16:20 | Break | | | |
| 16:20-16:40 | Multiplicity in the reflections on ethical leadership and management in global health and crisis management master students | Teija-Kaisa Aholaakko | Laurea University of Applied Sciences | Research Study or Practice Development |
| 16:40-17:00 | Mental Health at School: Contributions of a Psychoeducational Program in Teacher Training | António Ferreira |  ESSNorteCVP | Research Study or Practice Development |
Date and time
Tuesday June 1, 2021 at 15:00-17:00 CET

Registration
Register here
To take part in a webinar it would be advised to open the link in Chrome or Microsoft Edge in order to avoid joining problems.
The day before the webinar we will send you a reminder e-mail containing a link to the webinar.
This link will become active 15 minutes prior to the webinar start time.
Sep
15
Wed
Rethinking internationalisation of the home curriculum

@ Microsoft Teams
Sep 15 @ 10:00 – Nov 18 @ 13:00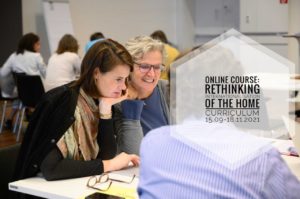 Rethinking internationalisation of the home curriculum
Description

During the current COVID-19 crisis, people often remark that is time to focus on internationalization at home because students cannot go abroad. However, internationalization at home it is not an alternative to mobility. Rather, it forms the basis for internationalization for all students. When student mobility will resume it will be, like before, for a small minority of (privileged) students. The great majority of students will continue to depend on the home curriculum for global, international and intercultural perspectives. So, while mobility of the majority of students has not changed as a consequence of COVID-19, this is a good time to rethink the internationalization of our curricula.
During this course we will work hands on, starting with the vision on internationalization of each programme of studies, rethinking that if required. We will then engage with the instruments that shape internationalization of the curriculum, including virtual exchange and Collaborative Online International Learning (COIL). We will practice articulating learning outcomes of programmes of study and of modules that form the curriculum.
Sessions will consist of input, discussions in teams and plenary discussion. Between the sessions, participants will work on assignments for their own study programme. They will upload these and receive feedback. Half way between the formal sessions, there will be informal sessions for discussion and questions.
Objectives
Main objectives of the course:
The participants have working knowledge of internationalization of the home curriculum, its rationales, aims and its potential
The participants are able to articulate international and intercultural aspects of the curriculum by internationalizing learning outcomes and assessment

Venue
Online, Microsoft Teams

Time

Wednesday 15 September 10.00-13.00 CET (session 1)
Thursday 30 September 11.00-12.00 CET (informal session)
Tuesday 19 October 10.00-13.00 CET (session 2)
Tuesday 2 November 10.00-11.00 CET (informal session)
Thursday 18 November 10.00-13.00 CET (session 3)
More details on the sessions can be found in the flyer below.

Target group
Teachers, Course/department leaders, curriculum developers, international coordinators
We recommend at least two people form each institution to join. This will enable each university to develop their own internationalization at home (it is based on teamwork).

Cost
For each COHEHRE member organization:
1 person from each organization: 200€ per person
2 to 4 persons from the same organization: 300€ per two to four persons
Maximum 40 people, first come first served.

Coordinating institution & contacts
COHEHRE Academy
Margit Eidenberger
Kate Meier

Registration
Register here
Registration deadline: the 30th of June 2021
Flyer
Flyer Rethinking Internationalisation