All courses
COHEHRE Academy staff courses
COHEHRE Academy Student Courses
Partner Events
Mar
20
Sat
Creating a Social Entrepreneurship to fight Poverty

@ Microsoft TEAMS
Mar 20 @ 14:00 – May 22 @ 14:00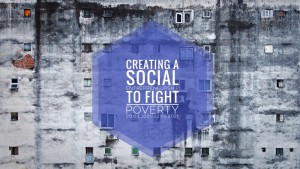 CREATING A SOCIAL ENTREPRENEURSHIP TO FIGHT POVERTY

Keywords
social innovation / incubation / poverty /  Human Centered Design / SDGs / Impact / sustainability / team work / reflective learning /  interdisciplinarity / Empathy / compassion / change.

Short description
"No Poverty" is the Sustainable Development Goal number 1. Poverty is a global problem on many levels. Living in poverty causes inequality and hardship in nutrition, education, health and various other aspects. Poverty is often inherited. Social entrepreneurship is one way to address these issues. Students work in interdisciplinary teams to explore, research and understand real world problems around poverty and empathize with people to solve problems and create solutions. Creativity and the ability to develop better solutions together are key competences in future work life.

Validation
5 ECTS

Dates
10 weeks
Kick-off: 20th of March 2021 – End of the course: 22nd  of May 2021

Tools
Online team work on Microsoft Teams & online collaboration tools (camera and mic required)
Working time in Central European Time zone (CET)

Outline / schedule
100% online course
Workload 12h/week or 125 hours overall workload
80% of teacher-led activity is mandatory
Teacher-led activity two times a week for 10 weeks (mandatory)
Tue & Thu 17:00 – 19:30 CET

Detailed information on programme, fees, registration, payment…
See information sheet below.

Registration
Register here

Flyer
Flyer Social Entrepreneurship 2021

Information sheet
Information sheet Social Entrepreneurship 2021
Introduction Keynote Speakers of the 2020 course
Introduction Keynote Speakers 2021
Mar
22
Mon
POSTPONED TO 2022 COHEHRE Student Conference (DiSI)

@ Hogeschool Rotterdam
Mar 22 @ 00:00 – Mar 26 @ 00:00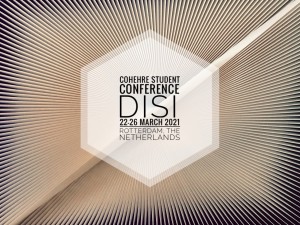 The COHEHRE Council, in consultance with the Conference Host Rotterdam University of Applied sciences, have decided to postpone the yearly COHEHRE Conference to March 2022 due to the uncertainty Covid-19 has brought on. The exact days of the conference will be communicated in due course.
This postponement was not an easy decision to make but the best one seeing the circumstances we are living in at the moment.
We are still striving to maximise your membership and will be organising alternative activities. Apart from the monthly free webinars we are foreseeing, we will organise an exciting programme for students and extra focused webinars with a particular interest in our 3 branches.
Stay tuned for more news on our student and staff conference alternatives!
Diversity and Social Inclusion (DiSI) is a program of study aimed at enhancing awareness of different kinds of social inequalities rooted in many different ways of diversity in our contemporary societies, including those that especially occur in a super-diverse environment.
It will support the development of core competences in future educators, health care professionals and social workers with the help of an already piloted interdisciplinary model (ICIC) based on blended learning approach.
This model could improve the sensibility to differences in cultural, socio-economic and health status, and the unequal distribution of social resources.
The organization of the course consists of two modules. The expected outcomes of a preparatory assignment (module 1) based on distance learning will result in a 5-day intensive program (module 2) with activities taking place in a multi-professional and multicultural context in Rotterdam, The Netherlands.
The student conference will be hosted by Rotterdam University of Applied Sciences.
May
25
Tue
Nature & Adventure Promoting Well-being
May 25 @ 00:00 – May 30 @ 00:00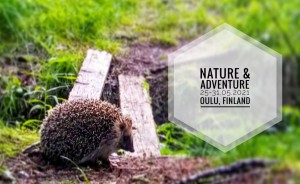 Nature and Adventure
Promoting Well-being

 
Description
Urbanization is emerging as one of the most important global health issues of the 21st century, with cities becoming epicenters for chronic, non-communicable physical and mental health conditions. There is growing recognition of the crucial rol of forests and other green spaces adressing this public health care challenge, with over 40 years of research showing that experiences of nature are linked to a remarkable breadth of positive health outcomes: improved physical health and mental well-being, greater social well-being and promotion of positive health behavior. 
Still too often we don't recognize the effect of nature and evironment on us. When working with clients we should be able to support them to manage everyday activities in their natural environment. This course will teach a mindset of using nature with our clients and to find out more about our own relation towards the environment and life that surrounds us. Making us realise the importance of environments and meaningful experiences for our clients and use them as a part of our work as health and social care professional. 

Pedagogy
Blended learning, partly online and an intensive part in the middle of nowhere (woods in Northern-Finland). Learning is based on teamwork and learning by doing 

Time and venue
Preparatory work in face-to-face education or distance learning, starting April 20th 2021 (student decides how to participate). Intensive part in Oulu and woods, Finland, May 25th – 30th 2021. 

Target group
BA and MA students from healthcare professions, social work/care. 

Credits
3 ECTS 

Cost
240 € (students of OAMK € 50)
Fee includes teaching, teaching materials, food and accomodation (in tents) from May 26th – 30th, travelling from Oulu to campsite and back.
Not included: flights to Oulu and back, accomodation in Oulu on May 25th 

Coordinating institution
Oulu University of Applied Sciences, Finland 

Registration
Register here
Registration until mid February and confirmation by the end of February
 Detailed Flyer
Flyer Nature & Adventure 2021
Promo Flyer
Promo Flyer Nature & Adventure 2021
Important Dates
Important dates Nature & Adventure 2021