By Isabelle Delariviere In
When:
13 October 2020 @ 17:00 – 5 December 2020 @ 17:00
2020-10-13T17:00:00+02:00
2020-12-05T17:00:00+01:00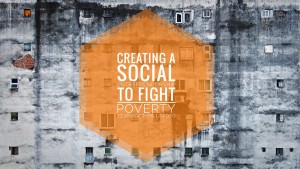 CREATING A SOCIAL ENTREPRENEURSHIP TO FIGHT POVERTY

Keywords
social innovation / incubation / poverty /  Human Centered Design / SDGs / Impact / sustainability / team work / reflective learning /  interdisciplinarity / Empathy / compassion / change.

Short description
"No Poverty" is the Sustainable Development Goal number 1. Poverty is a global problem on many levels. Living in poverty causes inequality and hardship in nutrition, education, health and various other aspects. Poverty is often inherited. Social entrepreneurship is one way to address these issues. Students work in interdisciplinary teams to explore, research and understand real world problems around poverty and empathize with people to solve problems and create solutions. Creativity and the ability to develop better solutions together are key competences in future work life.

Validation
5 ECTS

Dates
8 weeks
Kick-off: 13th of October 2020 – End of the course: 5th of December

Tools
Online team work on Microsoft Teams & online collaboration tools (camera and mic required)

Outline / schedule
100% online course
Workload 10h/week or of 75-90 hours
80% of teacher-led activity is mandatory
Teacher-led activity three times a week for 8 weeks (mandatory)
Tue & Thu 17:00 – 19:00 CET & Sat 9:00 – 11:00 CET

Detailed information on programme, fees, registration, payment…
See information sheet below.

Registration
Register here
Deadline registration extended to 4/10
Flyer
Flyer Social Entrepreneurship 2020

Information sheet
Information sheet Social Entrepreneurship 2020