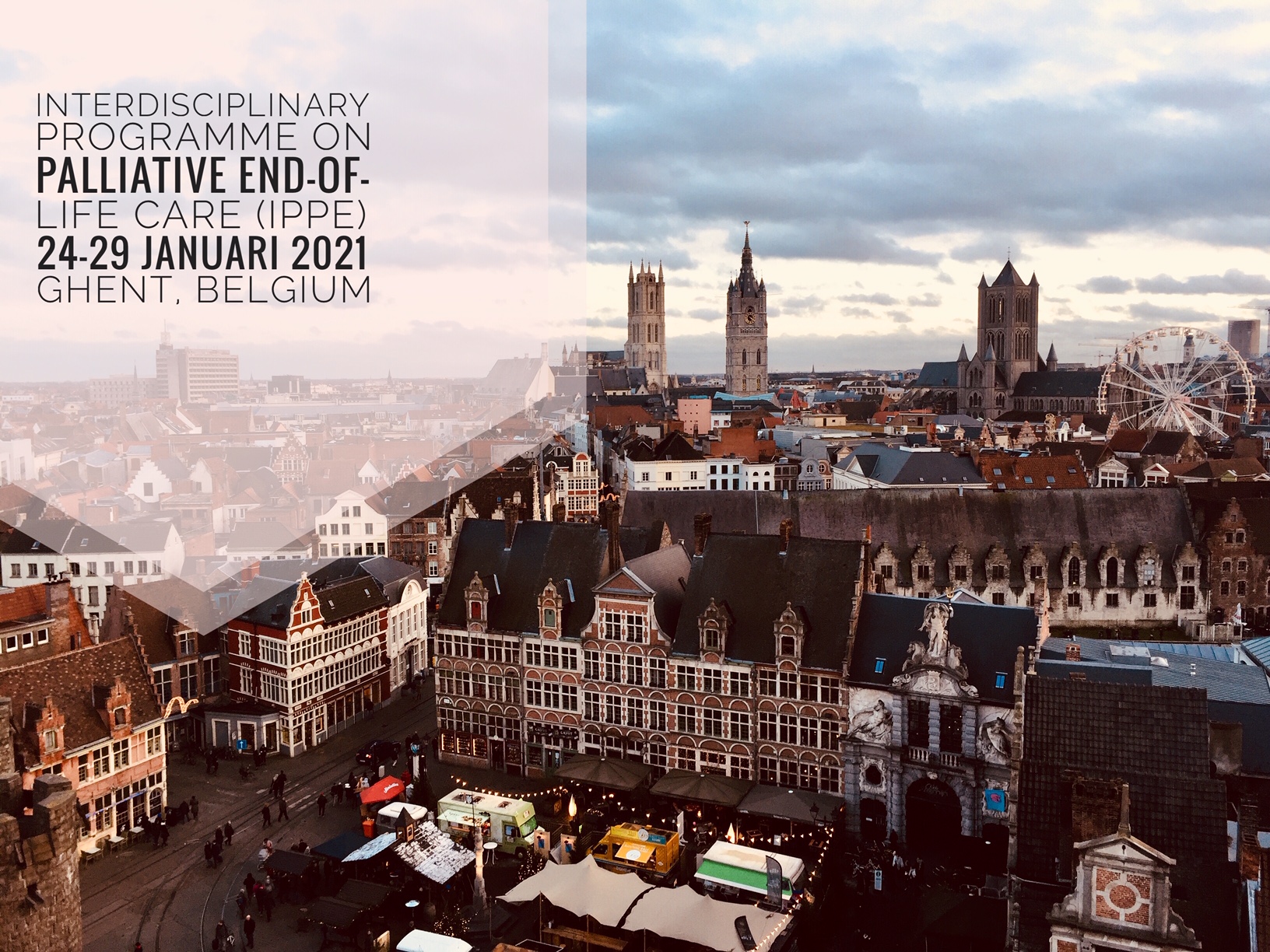 By Isabelle Delariviere In
When:
24 January 2021 @ 00:00 – 29 January 2021 @ 00:00
2021-01-24T00:00:00+01:00
2021-01-29T00:00:00+01:00
Where:
Artevelde University College
Voetweg 66
9000 Gent
Belgium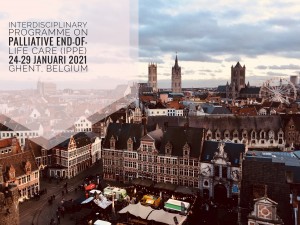 INTERDISCIPLINARY PROGRAMME ON PALLIATIVE AND END-OF-LIFE CARE (IPPE) 
The Interdisciplinary Programme on Palliative and End-of-life Care has been developed in cooperation with 10 European Universities and a North-American University: University of Connecticut (UCONN).  In January 2021 the project will be organized in blended learning in 3 formats:
FORMAT 1 
Blended learning and contact education in Ghent:
We want to offer the IPPE program in Ghent in an adapted version and in a strict safe way: working in very small teams, keynotes in safe rooms, debate worldwide online, hands-on workshop, study visits in very small groups, etc.
FORMAT 2
Students@home (individual-online):
Keynotes, debate worldwide, presentations will be life streamed. Workshops will be replaced by films and discussion on MS TEAMS. Assignments are online
FORMAT 3
Students@home but with small local groups on their own campus:
Keynotes, debate worldwide will be life streamed. Workshops and assignments will be in small groups partly with online coaching, partly with local teachers.
INTENSIVE PROGRAMME
Topics
Introduction to palliative and end-of-life care, communication with clients, bereavement, family and environment; ethical issues related to end-of-life decisions and euthanasia, spiritual and existential pain; caregiver's perspective
Workshops
Intercultural exchange, complementary care and interdisciplinary cooperation (haptonomy, aromatherapy, art therapy)
Social programme
Team building activities, yoga online, dance, cultural evening, picknick
Time and venue
Ghent, Belgium, 24th—29th of January 2021
Preparatory work in distance learning
Target group
Students of healthcare professions, social work or  applied psychology
Credits
3 ECTS
Costs Intensive Programme
€ 60
No tuition fee for partners in the IPPE-programme
Flyer IPPE 2020