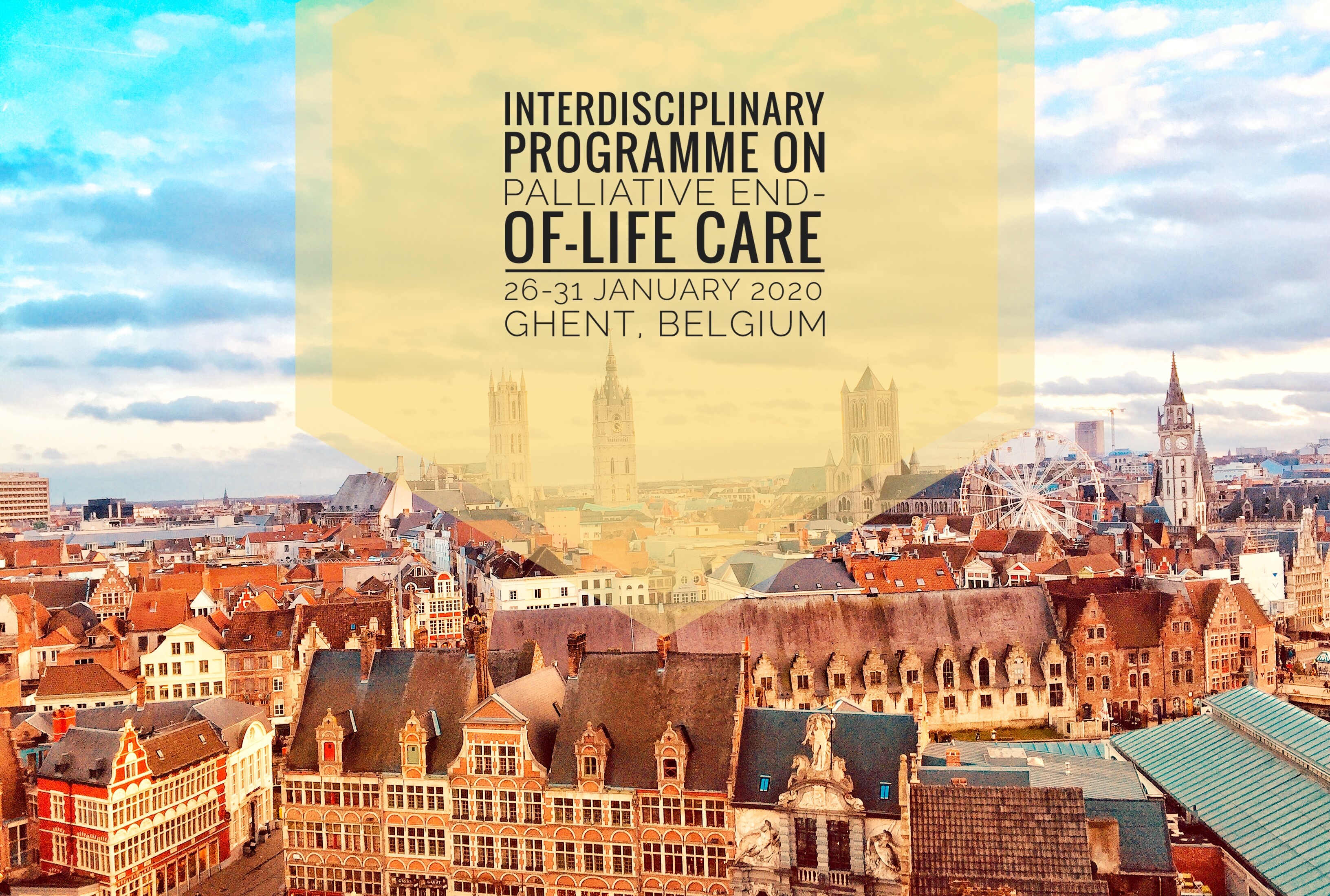 By Isabelle Delariviere In
When:
26 January 2020 – 31 January 2020
all-day
2020-01-26T00:00:00+01:00
2020-02-01T00:00:00+01:00
Where:
Arteveldehogeschool
Voetweg 66
9000 Gent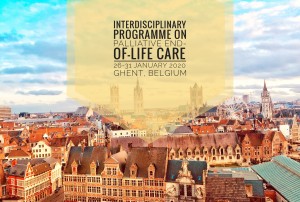 INTERDISCIPLINARY PROGRAMME ON PALLIATIVE AND END-OF-LIFE CARE (IPPE) 
The Interdisciplinary Programme on Palliative and End-of-life Care has been developed in cooperation with 7 European Universities and an North-American University: University of Connecticut (UCONN).  In January 2020 the project will be organized in two parts: a Preparatory Programme and an Intensive Programme in  Ghent, Belgium, 26th January till 31st January 2020.
PART 1 
Preparatory Programme:
Participants have the option to stay in Ghent and take a 'pre-programme' in face-to-face education from 21th till 24th January 2020. Topics: community health care, active ageing, mental health and oncology. Preparatory work can  also be done in distance learning. This includes assignments such as a personal introduction on Facebook , some reading, preparing of a presentation and a study 'visit@home'.
PART 2
Intensive Programme Topics:
introduction to palliative and end-of-life care, communication with clients, bereavement, family and environment; ethical issues related to end-of-life decisions and euthanasia, spiritual and existential pain; caregiver's perspective; intercultural issues. Workshops: complementary care and interdisciplinary cooperation (haptonomy,  aromatherapy, reiki, art therapy).  Student project: hands-on practice during workshops in nursing homes for elderly.
Time and venue:  Ghent, Belgium  26th—31th of January 2020.  preparatory work in face-to-face  education or distance learning.
Target group: students of healthcare professions, social work or  applied psychology.
Credits: 3 ECTS
Costs Intensive Programme:
No tuition fee
240 euro (including housing for 7 nights, lunches, local travel for study visits, welcome dinner, social program)
Flyer IPPE 2020